Smart Solutions
HELIOS
Helios is an IoT platform provides remote data reading, stocking, alarm creating, inventory and data management for smart electricity grids. Helios Low Tension Management and Monitoring Platform is being used for +30.000 points all around the Tukey.
Benefits of HELIOS
HELIOS is able to compare the Daily Total Runtime and calculated Monthly Highest Consumption Value according to collected Hourly Highest Consumption (HHC) value from the meters,
Instant analysing and management of the lighting circuits,
Perfect integration with SAP, GIS, ERP, SCADA, TEDAS, EPIAS, Demand Forecasting, BIG Data systems
Remote Management of Astronomical Timer,
Instant Tracking of Electricity Flow over Trans formators,
Anchoring the local lighting faults by remote tracking the consumption values,
Instant tracking the parameters such as current, voltage and power,
Analysing the field data collected from telemetry systems and helps building more efficient maintenance plans and fault expectations,
7 layer network monitoring from HV grid to every individual LV customer
No need for expensive SCADA systems unless real time remote control is required,
Easy adaptation of flexible tariff structures without costly meter visits – Future Proof,
Flexible System Architecture provides WAN/LAN access to every home and business,
Enables low-cost integration of metering data from gas, water & heat consumption,
Sub systems (street lighting, etc.) can be remotely monitored/controlled,
Intelligent smart home panels, web based, tablet & smart-phone S/W applications can be offered to customers,
Value added services (remote load management, etc.) can be offered to customers,
Assists saving costs and generating additional revenues.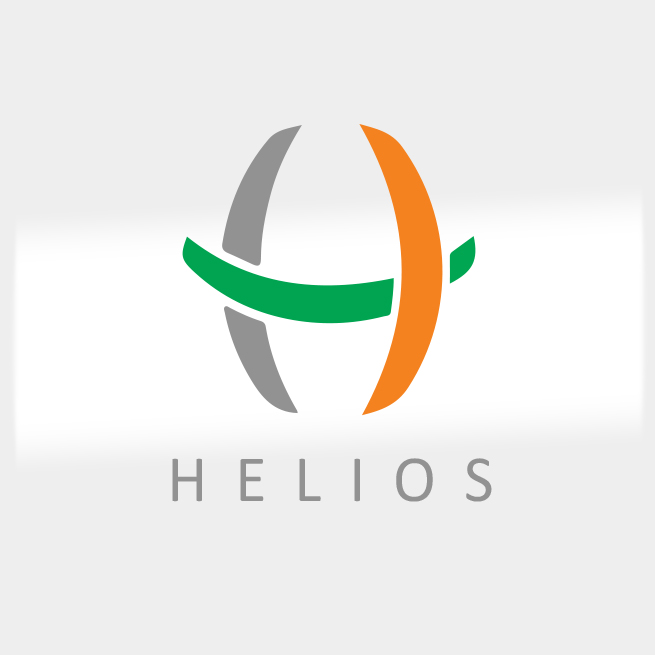 Smart Solutions
CITY NOTIFICATION PLATFORM
City Notification Platform takes municipality and citizen relationship to a new level. It is a mobile application that citizens can instantly communicate with municipalities. Important municipality transactions can be done via City Notification Platform such as tracking, tasking, mass notifications and payments. Our application strengthens relationship between municipality and citizens with the availability of sending all type of visual and audial announcements of citizens or municipality instantly. Our platform is compatible with all CRM programs.
City Notification Platform provides the functions given below;
Mayor's biographt, daily schedule, photo gallery etc.
Communication and transportation information of municipal buildings
History and staff charts of the municipality
News and announcements on the daily, monthly or annual activities of the municipality
Details of municipal events, time and location information
Services such as personal information update, invoice payment, tax debt search, document or application tracking.
Real Time Admin Portal that can be used by municipality staff.
Municipal, Mayor and Provincial / District image and video galleries
In addition, citizens can upload the photo of the municipality problems to the admin panel with the exact location of the problem.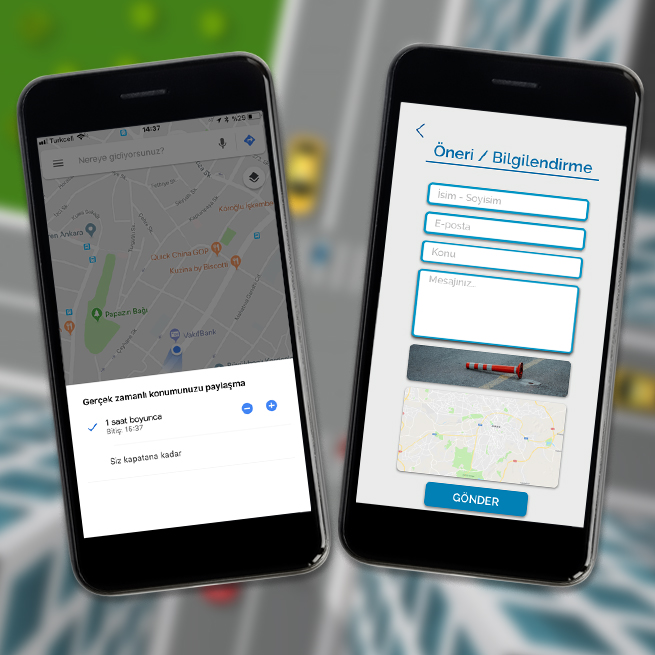 Smart Solutions
POWER TRANSMISSION LINES MONITORING SYSTEM
With this project, helicopters shoot the videos and pictures of energy transmission lines. Line distance was over 50.00KM. Helicopters detect broken or damaged lines and reports periodically. In case of error, employees get alert by the system and respond. The pictures will be taken from 4 high quality cameras. Basari Mobile is responsible for software of the system, which will save the reports into a secure cloud system.
Smart Solutions
TOURISTIC LIFE GUIDE
Touristic Life Guide is a mobile application that will be developed in order to explore the touristic places and will serve the users by using the infrastructure of the local contracted municipalities. With the application, it is possible to transform the city into an open-air museum by presenting the location, transportation methods, photographs, videos and detailed information on the map of the historical and touristic places in the city where the user is located. Also, dining places and places to stay will be shown for the local and foreign tourists.
Smart Solutions
DIGITAL SIGNATURE
Digital signature is the most advanced and reliable form of the electronic signature. You can use these digital signatures to meet the most demanding legal requirements and regulatory requirements, as digital signatures provide assurance of each signer ID and the accuracy of signed documents. Digital signatures use a certificate-based digital ID issued by certified Certification Authorities (CAs) or Trusted Service Providers (TSPs); therefore, when you digitally sign a document, your identity is specifically associated with you, and the signature is also encrypted. All transactions can be verified using a sub-technology known as the Public Key Infrastructure (PKI). Basari Mobile offers fast and reliable solutions using digital signature.